Each year in January we work to educate all members of our Union on the special importance of Martin Luther King to our union and the labor movement. Martin Luther King fought for the rights and dignity of all people and he also made a special effort to improve the lives of healthcare workers.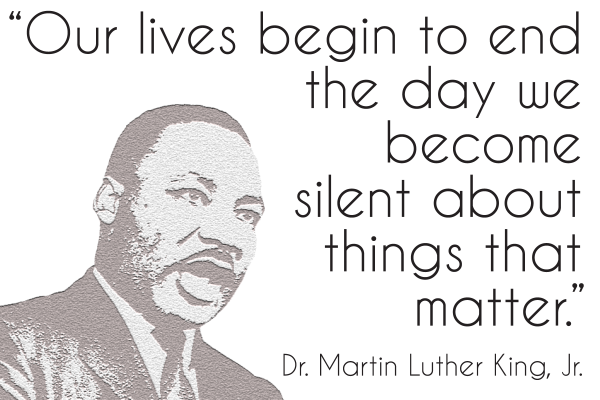 During the Civil Rights era hospital and healthcare workers were left out of the labor laws. Our work was not considered "real work" by the politicians in congress. The King family campaigned for years to ensure that hospital workers won the same right to form a union as other workers. After Dr. King's death Coretta Scott King served as the national chairwoman of the hospital workers organizing committee, which worked to change the laws in 1976 to cover hospital and healthcare workers. Without the advocacy of Dr. Martin Luther King and Coretta Scott King hospital work would probably still not be considered "real work" and would be known as a low paying industry with no rights under the law, even for overtime pay. We encourage all members to take time this week to remember the King family and the impact they had on our families and to volunteer, give back or contribute to your community in remembrance this week.
We also want to recognize the members who get paid time and a half for MLK Day and encourage all members who have not yet won the holiday to organize for this important contract standard at your next negotiations.
The legacy of Dr. King is alive and his work still unfinished on many fronts. Let us take this moment to reflect on our roles in continuing the struggle for justice in our day-to-day lives. Let us remind ourselves to never become complacent or defeated in the face of destruction, racism, sexism and all other forms of oppression – but to always stand together in solidarity and to always 'give ourselves to the struggle' – and win!
Below is a link to one of the final speeches of his life, to the members of our sister local SEIU 1199 in New York. There is also a timeline poster of Dr. King and his legacy that members are encouraged to print and post on the union bulletin boards at your workplace.